It was one of those Mondays where I just couldn't find my groove. I got Doodle to daycare and plowed through the workday, but by the time I picked her up at 5:30 p.m. I was just spent. And I mean, we're eating leftover Indian food of suspect freshness for dinner – I might not even heat it up levels of spent. Driving home, I had this nagging feeling that there was something I was supposed to grab from the grocery. Fruit? Cereal? Milk? We have eggs… We'll last another day.
Food. Food was the thing we needed from the grocery store. I realized this morning as I went to prepare our lunches that I didn't really have anything ready to go. I couldn't bring myself to send her to school with frozen dumplings again (we probably go through a bag per week).
If you know me, you know that I am not one for jarred purées of things. I am very (and likely unnecessarily) suspicious of jar foods, only using them when she was very little – and even then I stuck to basic fruits and vegetables. I don't have a stash of "beef stroganoff" or Spaghetti-O's hanging out in our cabinet. Basically, my kid eats what we eat and that works well for us – unless I don't go to the food store and we end up eating all of the leftovers for dinner. Whoops.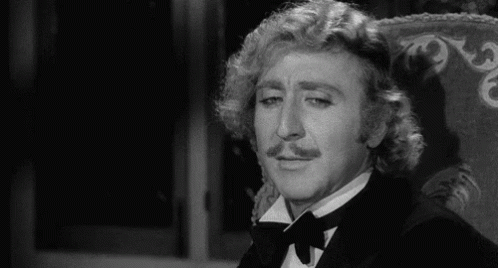 Fortunately, prepping a meal from scratch doesn't have to derail your morning. I affectionately call this my "oh, shit" chicken, because I usually end up making it when I've realized I forgot to think about meals. That said, it's a great, simple, healthy quick fix for lunch, dinner, or just to have on hand. I'd argue it takes more effort to put together a sandwich than it does to make this chicken in the morning, and then throw it into a chop for the kid or a salad for me.
If I really had my act together, I would have done this the night before… but who are we kidding? Did you read the beginning of this post?
"Oh, shit." Chicken
1-2 boneless, skinless chicken breasts
1 tsp extra virgin olive oil
1/4 tsp salt
1/4 tsp black pepper
1/4 tsp thyme
1/4 tsp garlic powder
1/4 tsp paprika
Random vegetable of choice: asparagus
Preheat the oven to 350-degrees.
1. Place chicken breasts and vegetables on a large piece of aluminum foil.
2. Sprinkle with olive oil, salt, pepper, thyme, garlic powder, and paprika.
3. Fold up the aluminum into a packet, leaving a slight opening in the top.
4. Place the packet in a baking dish (just in case of a leak).
5. Bake for 15-20 minutes until the chicken is cooked through.
Doodle's Lunch: I chopped up half of the chicken breast, tossing it together with chopped up sweet potato that I had microwaved for 3 minutes and some frozen peas.
My Lunch: My random vegetable was asparagus, so I sliced the remainder of the chicken and asparagus, and tossed it all on a bed of arugula with some dried cranberries, sunflower seeds, coriander seeds, and a drizzle of olive oil and balsamic vinegar.
Presto – a super-healthy lunch (two ways!) in less than 10 minutes of prep time.